If you're a freelancer, it's easy to get freelancing advice. You can invest in books, coaching programs, and bootcamps for freelancers.
Even if you're bootstrapping, you won't run out of freelancing advice from blogs, free webinars (ahem), not to mention well-meaning friends and relatives.
The bottom line is, you can find a lot of guidance for freelancing out there. What's critical is your ability to sift through all the information that is available, and make a judgement call on which advice is good, and which is bad.
In this post, I'm sharing the best and worst freelancing advice I've ever seen, read, or heard in 2011. Don't worry, I won't name names. And if you happen to be following the bad advice I do single out here, I hope by the end of this post, you'll be convinced to change your ways.
The Best Freelancing Advice of 2011
Prepare a custom elevator speech before a live event.
I got this advice from Thursday Bram, who wrote a guest post in The Savvy Freelancer about finding clients in conferences. Her pre-game advice was to create an elevator speech especially tailored to the typical attendees of the conference.
By now, if you've been paying attention, you already have an elevator speech for your freelancing business. But did you know you can and should tweak it, depending on whom you are talking to?
I made the mistake of using my generic elevator speech in one networking event, for example, and ended up being confused for a web designer.
I've learned my lesson. I now have a custom-made elevator speech for that particular audience. I'm sure nobody will end up thinking of me as a web designer at our next event.
The Worst Freelancing Advice of 2011
Add a QR code in your email signature line.
A freelancer wrote in a blog that this was a great idea.
Um, no, it is NOT. Think about it. To be reading your email, a person is either already in front of a computer or a mobile device. If the reader is already on the computer, wouldn't it be much easier for them to simply click on a hyperlink in your email? Than have to scan your code to get to the linked page?
And if they were on a mobile device, such as a smart phone, how would they be able to scan your code?
Scott Stratten of Unmarketing explains this so much more entertainingly than I can: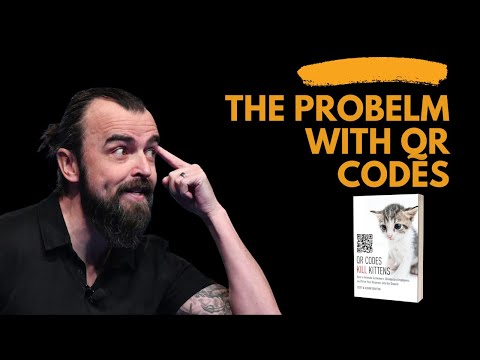 There's a time and place for QR codes. Use them on physical objects, such as your business card, to make it easier for people to get to your landing page. If you want to learn more about using QR codes — properly — this article can help you get started.
How About You?
What's the best and worst freelancing advice you heard in 2011? Share them in the comments below, and let's get a good discussion going.
 photo credit: rhodes