Want no-BS insights on building a highly profitable freelancing business?
✓ FREE 5 Day Course on Winning Top Paying Clients
✓ Q&A - Send In Your Questions, I Answer Them Here
✓ LIVE Webinars
✓ The Chance to Win a FREE Coaching Call
I guarantee 100% privacy. Your information will not be shared
A recent post in Freelance Folder, entitled "Manifesto for a Freelancer with a Family," inspired me to create this video.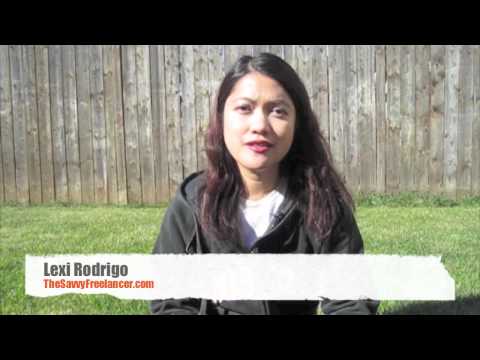 In this video, I talk about why it's important for freelancers to set boundaries around their freelancing business. I also share some of the boundaries that I have for myself.
I work with a number of virtual assistants, all work-at-home Moms, and I respect them for setting clear boundaries and communicating these clearly with their clients.
One says something like, "I don't respond to emails after such and such time" or "Because I value family time, I don't work on weekends. If your project requires me to do so, I will charge you an additional fee." Something like that.
It didn't turn me off at all. In fact, it made me respect the VA even more, because I know that she has clear priorities. She's one of the best VAs I've ever worked with and send her referrals all the time.
What are your boundaries? Do you think you need to set more boundaries in order to achieve more balance in your life?
Do share your thoughts in the comments below.
Thank you!