Want no-BS insights on building a highly profitable freelancing business?
✓ FREE 5 Day Course on Winning Top Paying Clients
✓ Q&A - Send In Your Questions, I Answer Them Here
✓ LIVE Webinars
✓ The Chance to Win a FREE Coaching Call
I guarantee 100% privacy. Your information will not be shared
Life's too short to do work you don't enjoy. So, freelancer, let me ask you: Are you having fun?
I know, work is serious stuff, even for freelancers. We have to feed, clothe, and shelter our families. Or at the very least, make next month's rent.
It's not my intention to minimize the importance of what we call work.
But even then, it doesn't hurt to keep our work joyful. I dare say, it's necessary for our sanity, peace of mind, and success.
Freelancing is lonely. It can get stressful. Freelancing is no game. It doesn't have to be dreary, either. Consider these:
Ideas to Keep the Fun in Freelancing
Inject a sense of humor
Find or put a funny element in whatever you're doing. For example, one common task I do for clients is brainstorm blog post topics. Even if my client works in a serious business-related market, I look to other unrelated markets to keep things light. Industries such as entertainment, for example, are good fodder for some light-hearted ideas. As an added benefit, these posts tend to end up getting plenty of attention, likes, and shares as well.
Play everyday
Creativity and problem solving require us to look at the most unexpected places for inspiration and solutions. The best ideas come to us when we have our guards down, and playing lets us relax enough to get the creative juices flowing.
Once, many years ago when I was still in UNICEF, I organized a brainstorming session for writers and producers of children's television programs. I brought some of my children's toys with me: clay, wooden blocks, and other open-ended toys. As we talked about different topics and production techniques that would appeal to children, I let the participants handle the toys. I believe our muscle movements affect our brain, so physically handling these stimulating toys hopefully stimulated my participants' creativity too.
By the way, sometimes it helps to literally play with a child. That gets us adults out of our ever-so-serious thoughts and into a more creative, intuitive mode.
Laugh
Laugh at your mistakes. Laugh at the silly things people do on Twitter and Facebook. Can't find anything funny? Laugh at this video: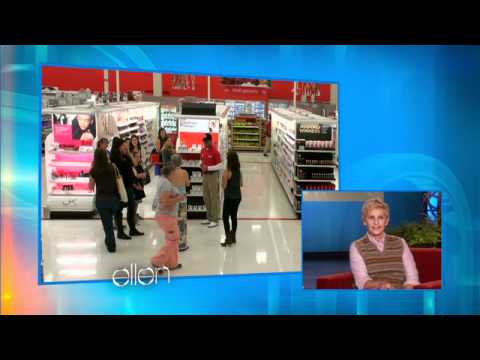 Fortunately for us, freelancing affords us the flexibility and freedom to implement these ideas in our daily lives.
More Ideas?
How about you? How do you keep things light and fun in your home office?
photo credit: Pink Sherbet Photography