Want no-BS insights on building a highly profitable freelancing business?
✓ FREE 5 Day Course on Winning Top Paying Clients
✓ Q&A - Send In Your Questions, I Answer Them Here
✓ LIVE Webinars
✓ The Chance to Win a FREE Coaching Call
I guarantee 100% privacy. Your information will not be shared
You, my reader, are the best!
When I asked for your opinion about a "business" decision, you emailed me your honest, no-holds-barred answer.
When The Savvy Freelancer got hacked, you gave me a heads up on Twitter and by email.
When I share something from out of the blue, or when my emails have dead links, or when I mess up some other way, you put up with me.
I sure appreciate you!
And now, I'd like to get to know you a little better. Because of this, I've decided to publish an "In Your Neck of the Woods" post every Tuesday. I'll start today by answering these questions about myself. I hope you'll participate by sending me your responses to these questions. Use this contact form or, if you're on my email list, simply reply to one of my emails.
Here we go:

Name, admitted age and how old you feel?
Alexis Rodrigo, almost 45 but sometimes feel 65, other times I feel 6.
Canuck or Yankee? or Other?
Canuck. With Filipino origins.
What do you do as a freelancer?
Copywriting, social media marketing, strategizing
Still employed or freelance all the way? Or still dreaming of freelancing?
Both!
What song are you currently listening to over and over and over again?
My group's recording of a traditional Filipino love song, but only because I used it as the music for a family video (I'm the one singing the alto part, if you're wondering). Otherwise, anything by the Swingle Singers. Here's one I never tire of: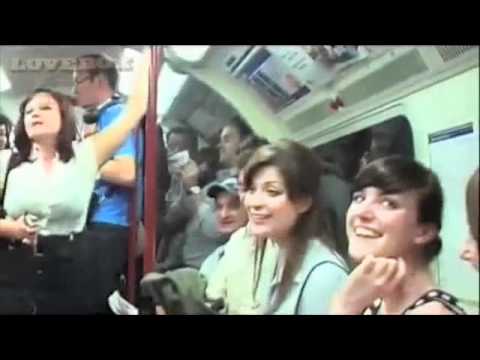 Who was the last person you said "I love you" to?
My six-year-old son. (Oh no, did I forget to say "I love you" to my 12-year-old?!?!)
How would you describe yourself? Glass half-full or half-empty?
Definitely glass half-full. I always, always look for the silver lining.
Do you have a private stash of junk food? If so, where do you hide it?
No. I don't stash or hide. It's out in the open.
Chocolate or chips?
Chocolate, of course.
iOS or Android?
iOS
PC or Mac?
Mac all the way.
Best vacation ever?
It's a toss up between Boracay and New York City.
What's one item on your bucket list?
Go on road trips with the hubby and kids in a Roadtrek E-trek (you gotta admit, it's a beauty).
What do you constantly tell your children to stop doing that you do yourself?
Don't keep the shower running while you soap yourself. (Shhh, don't tell!)
Could you give up your cell phone for a week?
I want to say yes, but to tell the truth, I doubt it.
Your turn!
When you send your response, include a URL to your website, and a photo of you. I want to see your beautiful face!